Sportfishing
Click here to read a fishing story

Sportfish action table
Of all the advantages there are to visiting the Keys, the top of the dance ticket is the open air aquarium that surrounds this tropical island. There is no location on this planet you can seek such a diverse array of fish in such a concentrated place. You can catch Tarpon, Bonefish, Snapper, Grouper, Marlin, Sailfish, Dolphin (That's Mahi Mahi, not flipper) several species of Tuna, Kings, Wahoo, Cobia, Permit and Pompano, tons of reef fish, not to mention lobster, and all are within a short distance of Key West.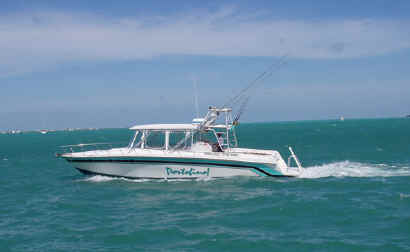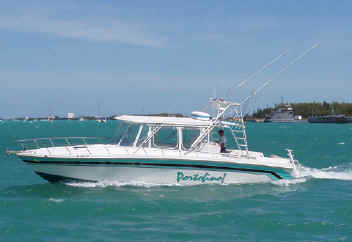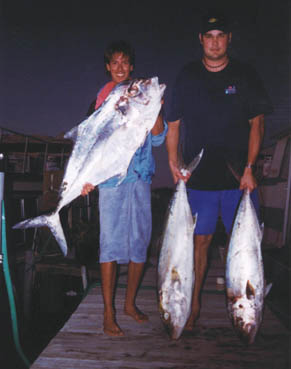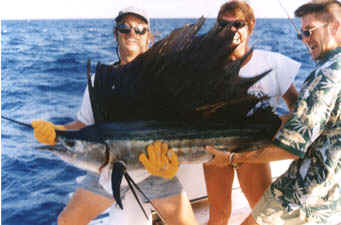 WE CATCH FISH!
We use Shimano TLD 25's with Pen 50 TW's in case the big one shows up.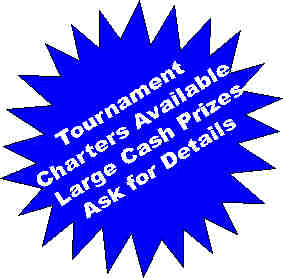 We are fully-stocked with modern lightweight and medium weight tackle.